Will There Be Food at My School This Year?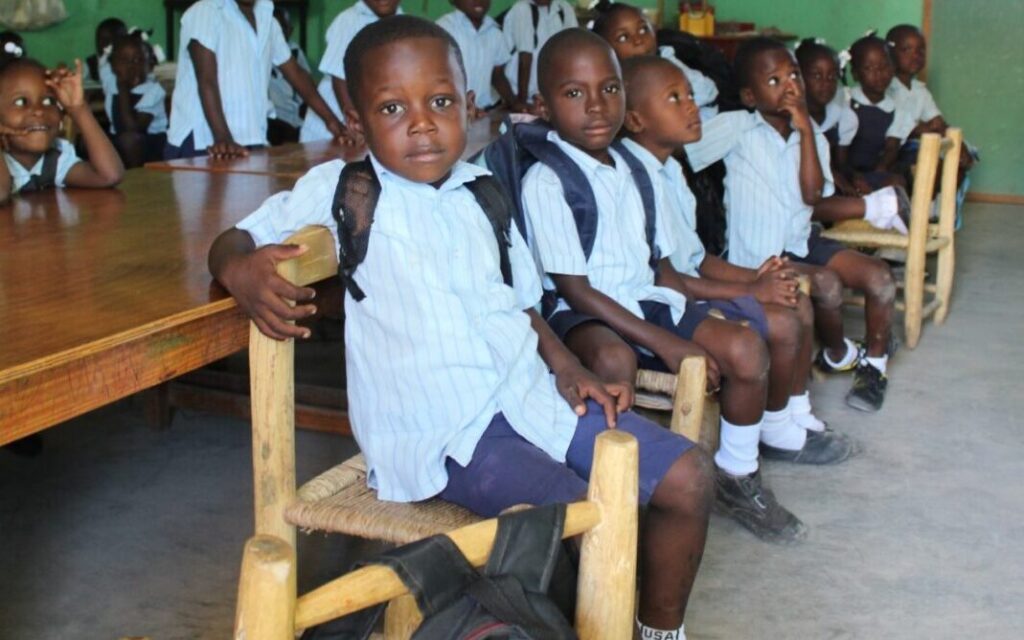 At Sproway our core values are compassion, love and services to others. These values guide us in everything we do and through your support we are able to extend a helping hand to some of the world's most vulnerable children. It is that time of year again when children around the world head back to school. This brings excitement and new opportunities for most but in the places we work-like Haiti, Dominican Republic and Kenya-back to school for children means only a chance to learn but also to get a meal. With rising costs of food all around the world, there is much uncertainty for countless children who face the grim reality that there will be little or NO food at school this year. For many of these children, school lunch is the only real meal they get for the day.
Pictured here are sisters Grace and Zikomo, they attend a school in rural Malawi with 300 children. Their parents have little work and if they are able to find occasional labour, they only make a few dollars a day. The land their home is on is very dry and not big enough to grow food for the family. They are barely able to scrape together enough money to provide even one meal at home. When the girls head out to school they are hungry and hope that there will be a lunch for them at their school. This same story plays out for thousands of children in classrooms across our programs. Poor nutrition causes nearly half of the deaths in children worldwide. Every dollar makes a difference!